Personal Best (PB) Ribbon Awards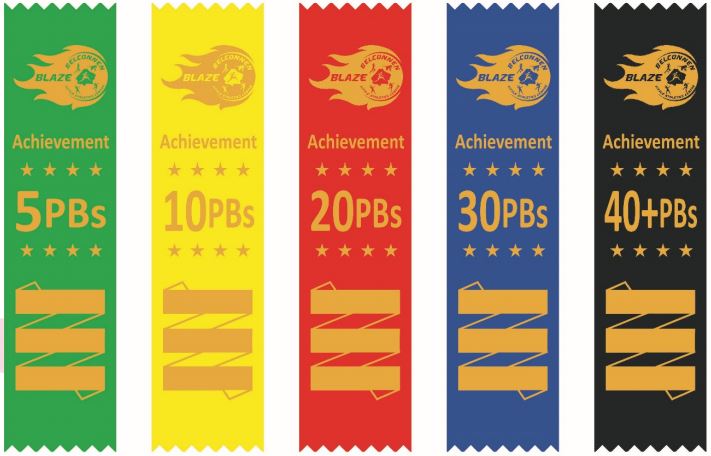 BLAC awards ribbons to athletes in recognition of personal best achievements. I.e. continual improvement across the season in all events. Ribbons are not event specific, but apply to all events in aggregate across the whole season.
As a guide, almost all athletes will achieve more than 10 PB's in a season and around three quarters of athletes would achieve 20-29 PB's. About a quarter will achieve 30 or more PB's in a season.
The BLAC Committee will monitor each athlete's progress towards achievement of these personal best thresholds and will provide the ribbons to Age Marshals (in the age folder) for handing out to athletes.
End of Season Awards
In early April following the end of the season BLAC holds it's annual Presentation Event.
In order for athletes to qualify for end of season awards, they need to attend a minimum of 50% of scheduled meets.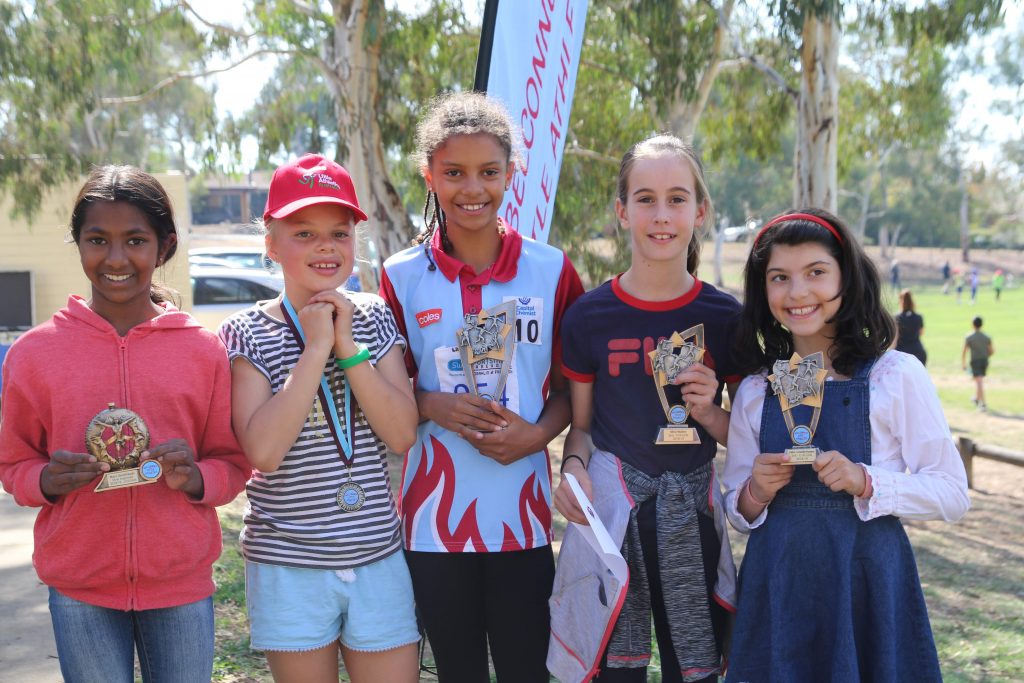 Age Champions
At the end of the season, we will present awards to our girl and boy champions in each age group. Age Champions and place getters (2nd and 3rd) will be determined from results from across all BLAC meets during the Little Athletics season – (excluding carnivals and ACT level results).
Most Improved
A Most Improved trophy is presented to the athlete in each age/gender group who has shown the greatest overall improvement in their results across the season but did not receive an Age Champion or place award.
Perpetual Trophies
These are separate trophies for Sprinting/Hurdles, Middle Distance, Distance Races, Walking, Throwing and Jumping. These trophies are only awarded for excellence during the season (i.e. breaking records at centre or LAACT events). The committee is aware that some records may be set on the AIS track or at Woden Park Athletics Field and this will be taken into
consideration.
There is also a President's Trophy and two Encouragement Award trophies which are awarded for exceptional achievement or behaviours during the season. These awards are not restricted to athletic performance only.
More detailed information is available in the BLAC Handbook