There was an air of excitement, and no small amount of awe from the younger athletes, as BLAC's 17 boys – sorry, Wes and Pat – 17 young men's – high jump record was eclipsed – twice!
For those who were at last Saturday's meet you will know what we mean.
First, Wesley broke the existing record of 1.65 m, set back in 2012, by clearing a height of 1.70 m.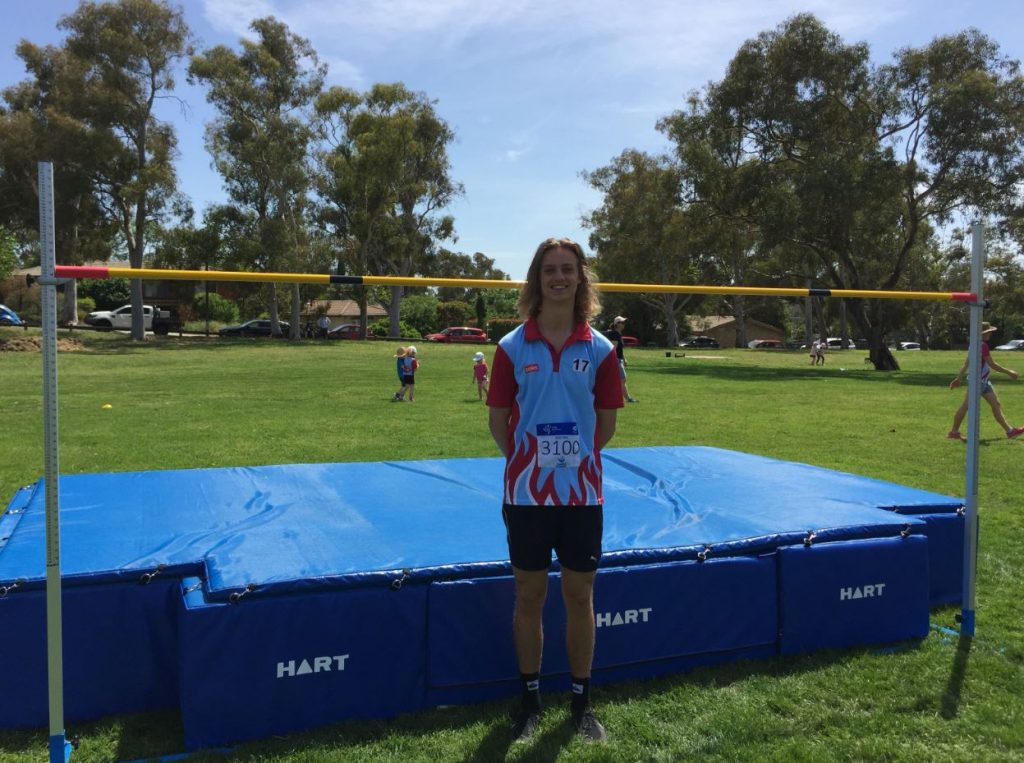 Wesley's record height was short lived as Patrick "raised the bar" literally!
With a gathering crowd, including some enthusiastic hand clapping, Patrick showed great concentration and determination to reach a final height of 1.85 m to cheers from the rest of the BLAC community! Congratulations Patrick!